Live healthy and long
Rizal Philippines
February 7, 2016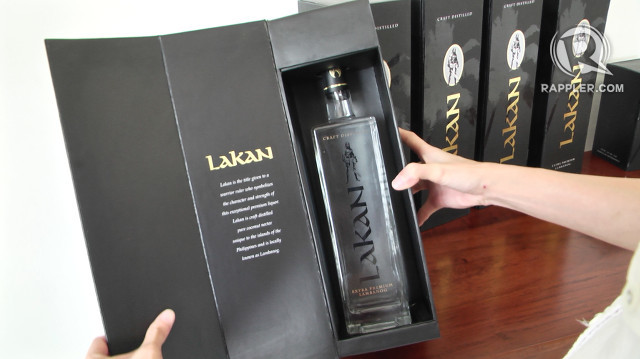 In glass and 90% proof, 9x distilled
Why is alcohol sold in glass and not in plastic bottles?
From Rappler - Lakan super premium Lambanog 90 proof
On my bike rides I have seen outlets of lambanog and the very potent lambanog (what 90% proof?) are stored and sold in pet bottles (of water) Now I have learned that PET bottles and plastics emit hazardous vapor and chemicals (
(ethylene glycol and terephthalic acid) which has the tendency to leach to considerable extent if alcohol i
that are bad for the health.
It could be that the lambanog has methanol, the dangerous alcohol. The ethanol is the good alcohol.
Would that practice be not dangerous? I have advised the seller to sell the same in recycled bottles made of glass.
What do you think?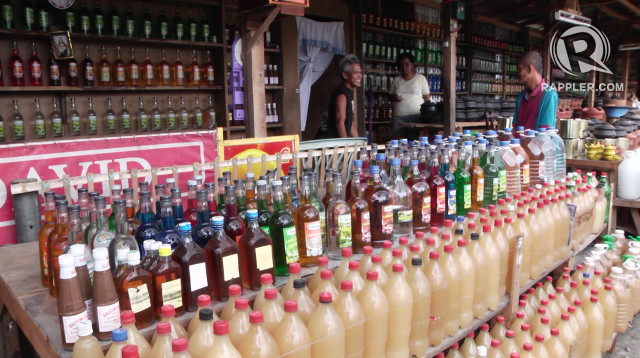 Lambanog in Tiaong Quezon practices food safety are in glasses,
Tuba is in plastic bottles
Lambanog could be a $1billion export industry and gives rebirth to the ailing (senile) coconut industry. All ready, buko juice is making waves as a sports drink in the west. This will give more jobs to mangangarit, coconut growers and distillers
A mgangarit could earn as much as P500.00 per day, a coconut farmer supplying coconut flower nectar for lambanog export could up the income of coconut farm from P30,000 a year (for supplying copra) to P300,000 (ten fold increase to lambanog export.
From Business Inquirer - Lakan Lambanog, the Philippine export drink for nobility
Distilled 4 to 6 times from nectar of coconut flower
Jenny and Tony Manguiat, the brains behind the Lakan Lambanog,
/adviser is Lawrence Lim, the Lambanog king